BC Summer Games
---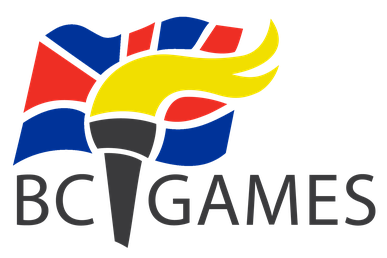 At the BC Summer Games, athletes (under 16 years old as of January 1 in the year of the Games) are encouraged to participate in multi-discipline paddling events: canoe (singles, doubles and fours), kayak (singles, doubles, and fours).
For the 2022 Games, CKBC is excited to introduce Canoe Polo as a demonstration sport. Canoe polo is a thrilling game as teams jockey for position, passing and blocking the ball in an effort to score on the other team's net. Nets are suspended two metres in the air at opposing ends of the court. Canoe polo matches can take place in a roped-off section of a lake, pond or in a swimming pool. Find out more about
Canoe Polo here
.
We also ensure athletes just entering the sport have a positive experience by providing a multi-stream competition. To encourage development all age eligible athletes are able to experience a Games opportunity in both a 'Learn to Train' and subsequent 'Train to Train' category.
---
More information
BC Summer Games Sport Partner Fund
*Applications are now CLOSED
CKBC has received funds from the BC Games Society in an effort to support BC Games level athletes and zone performance for the 2022 BC Summer Games in Prince George.
CKBC would like to pass these funds on to the clubs who are recruiting and developing our future athletes who will be participating at the games. We also want the funds to help develop Zone coaches who will be supporting the athletes at the 2022 BC Summer Games.
These funds are accessible to clubs who develop a unique paddling program to recruit new BC Games eligible athletes and/or support current BC Games eligible athletes. Clubs/Zones must apply though the online portal on our website that will be open to applications on Friday, April 16th. These programs can very in scope and size but must fit the grant criteria which can be found
here.
BC Games Zones
Zone 1 - Kootenays
Zone 2 - Thompson/Okanagan
Zone 3 - Fraser Valley
Zone 4 - Fraser River
Zone 5 - Vancouver Coastal
Zone 6 - Vancouver Island - Central Coast
Zone 7 - North West
Zone 8 - Cariboo North East