Dragon Boat
---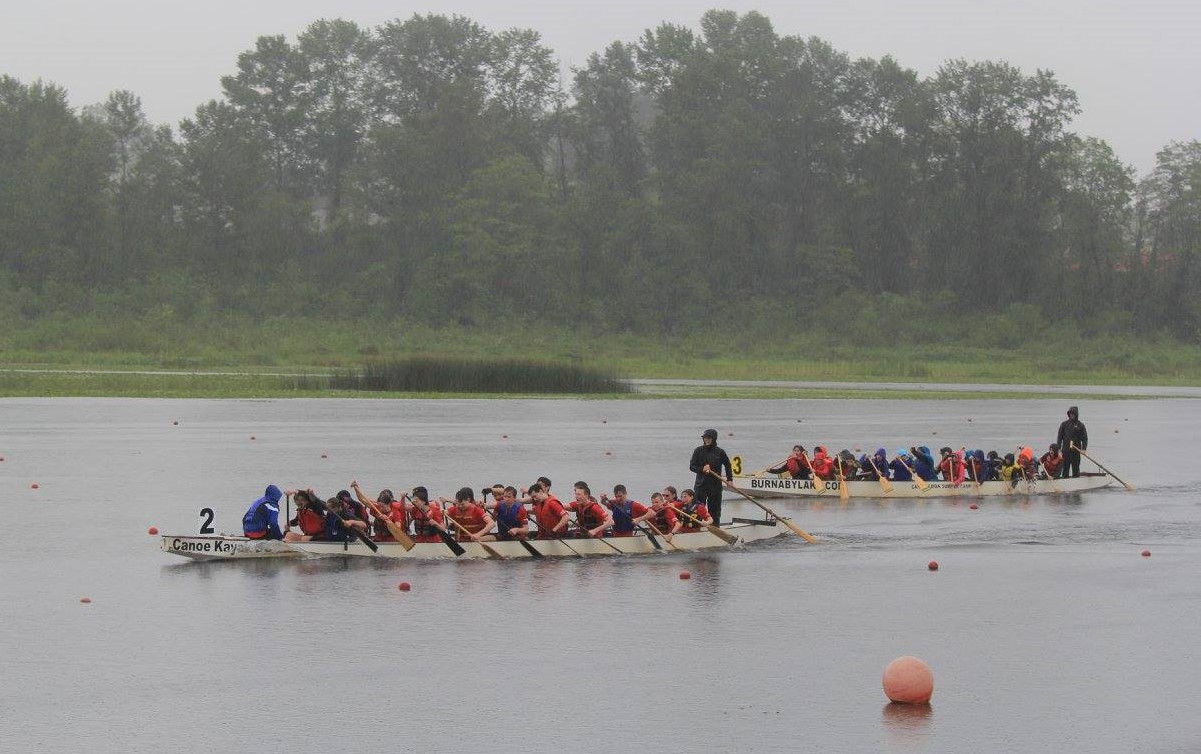 Dragon Boat is the world's fastest growing water sport. It combines tradition with modern day teamwork, enthusiasm, and strategy. A standard dragon boat crew consists of roughly 22 members: 20 paddlers, 1 caller/drummer and 1 steersperson, however variations do exist including smaller boats with 12 crew members.
Dragon boat racing has a rich history, rooted in ancient traditions. Originating in China over 2000 years ago and officially being recognized as an international sport in Hong Kong in 1976.
Learn more about the history of dragon boat racing here.
With no experience necessary the following can be achieved:
Inclusiveness and Respect

Sharing, Caring and Support
School programs
Several CKBC clubs deliver school dragon boat programs in spring and fall. Contact CKBC to find out more about dragon boat programming, development@canoekayakbc.ca.